Congratulations!
Sunday, May 5, 2019 by Elizabeth Erickson | Uncategorized
Wow! Sorting through our plethora of congrats cards is such a joy. I love to see the web of connectivity between students! Especially the younger ones for whom writing even a few words is a big effort, the preteens and teens who offer such carefully crafted praise, and the handful of kids who wrote to practically EVERYONE! It is also heartwarming to witness the generosity of spirit from parents who support not just their own kids but their kids' friends, their classmates, and often students they don't even know! And as a hilarious cherry on top, pictured here is, I believe, the first time our cats have received a congrats card. So lucky to have this warm, lively studio community!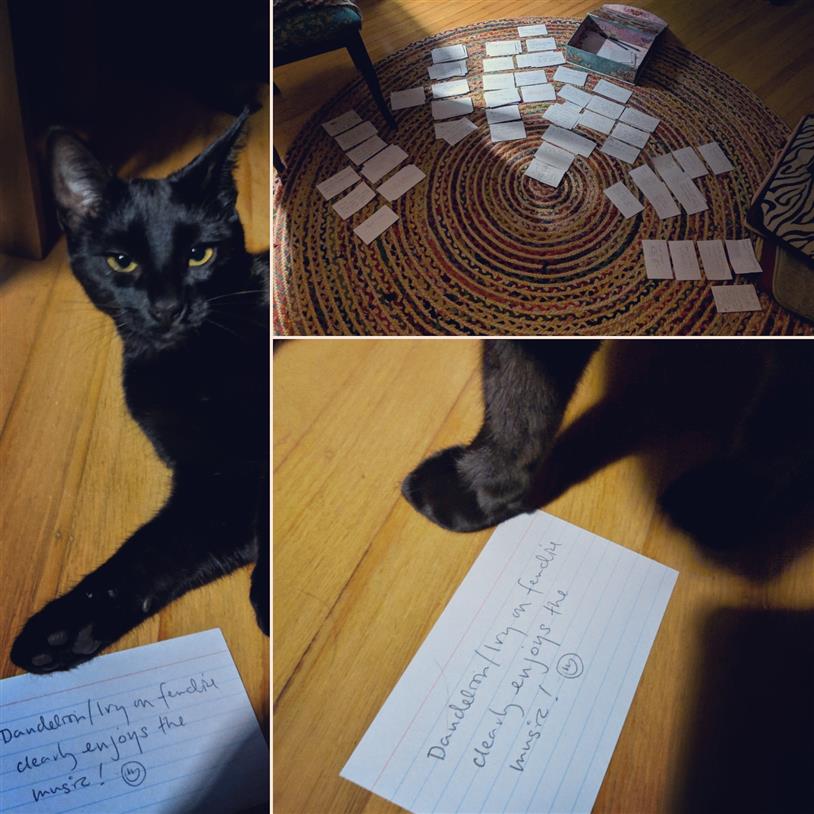 Huge congratulations are in order for all of our performers! You played with focus and enthusiasm and delighted the audience with your expressive combination of music and story. I'm looking forward to seeing you for our final classes of the session this coming week and hearing your thoughts on the concert and your growth over the past year as well as your goals for the future!
I would love to see your photos and videos! When you send them, please let me know if I can share them with the other students pictured (if any) and whether I can post them publicly on Facebook, Instagram, and/or my website (if any other students in the photo also agree). Thanks!
Cheers,
Elizabeth
-------------
NOTEWORTHY DATES:
May 1-31: May Practice Challenge (details in your portal)
May 5 (that's today!): last day to register for summer ensembles
May 6-10: last week of classes
May 11-31: no class
June 1: first day of the summer session!
July 1-14: early bird registration period
July 15: open enrollment begins
August 17th: Summer Ensemble Concert! Students arrive at 10am; concert at 10:30am.