Since the pandemic began, all events have been held online or outdoors in small groups, including several Story Soirées, seasonal gatherings, and more than twenty solo student recitals.
The remainder of this page has been preserved as as a pre-pandemic snapshot to give new students an idea of the events we look forward to gradually resuming!
---
Ongoing Weekly Event: Uncaging Music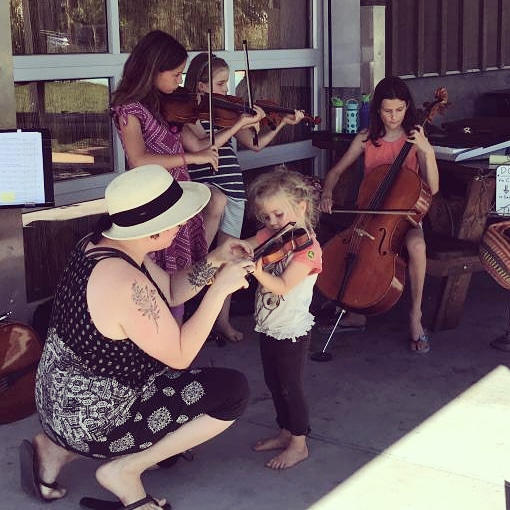 Save those dates by RSVPing on Facebook: https://www.facebook.com/events/392128494776939/?event_time_id=392128514776937&ti=as
The community-nurturing staple your week has been looking for! Grab some local groceries, watch a rotating crew of KnightLizard Music's Uncaged Musicians students perform a variety of musical acts, and help border detainees all in one fell swoop! Cash donations welcomed as well as online donations to Legal Aid of Sonoma County (https://legalaidsc.org/donate/) and RAICES (https://give.classy.org/UncagingMusic). If you donate online and want to send us a note with your donation amount we would love to add it to our students' running total!
Special Events
In addition to the annual studio events listed below, we periodically perform out in the community, often as a collaboration with other local groups such as the Shiloh Step Irish Dancers!

Annual Private Studio Events
We love to get our community together! Informal parties, playgroups, potlucks, and seasonal activities typically center around holidays such as Valentine's Day, Pi Day, St. Patrick's Day, April Fool's Day, May Day, Talk Like a Pirate Day, Halloween, and/or Thanksgiving. Each year is different, but we aim for at least three of such gatherings each year.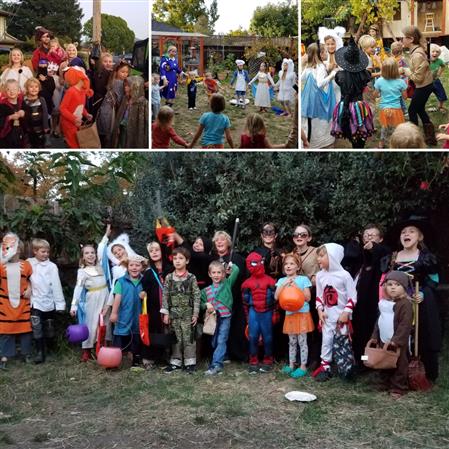 Solo Student Recitals
To commemorate the completion of a unit of study (such as learning all the pieces in a method book or all the movements in a suite) students perform live solo recitals in person and/or on zoom for as large or small a crowd as they would like. These recitals represent an enormous amount of work and serve to chronicle the student's progress in a tangible way from beginning repertoire to more advanced works.
Annual Public Studio Events
These studio events are open to the public, free of charge, with donations to our scholarship fund gratefully accepted.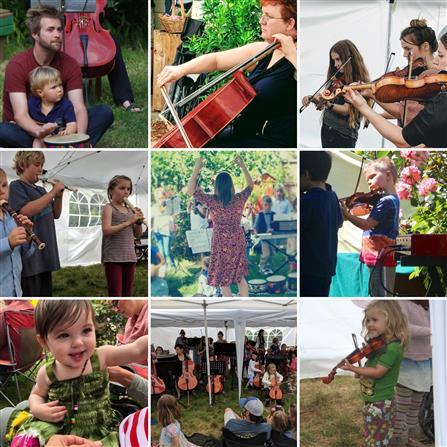 Story Soirée: Ensemble Recital & Community Potluck
We love our hilariously unique story concert! The whole Uncaged Musicians community comes together for a potluck meal and performance by our spectacular multi-instrument ensembles. Held the first weekend in May, with the students all collaborating on an original story to weave their beautiful music together. The backyard setting makes for a lovely, easy-going concert experience!
Open Mic & Instrument Petting Zoo
This fun event is a great chance to share not just the music we work on together but any other performance activities students and their family and friends may be up to. Anything appropriate for an all-ages audience is welcome, so bring on the bagpipes, knock-knock jokes, and circus acts! Includes a student-staffed "petting zoo" for those interested in trying out the violin, viola, cello, recorder, guitar, or piano.
Winter Solstice Caroling
Take a little walk around the neighborhood with us on a December afternoon as close to Winter Solstice as possible. Family and friends welcome, songs secular, lyric sheets provided, and children encouraged to sing front and center!