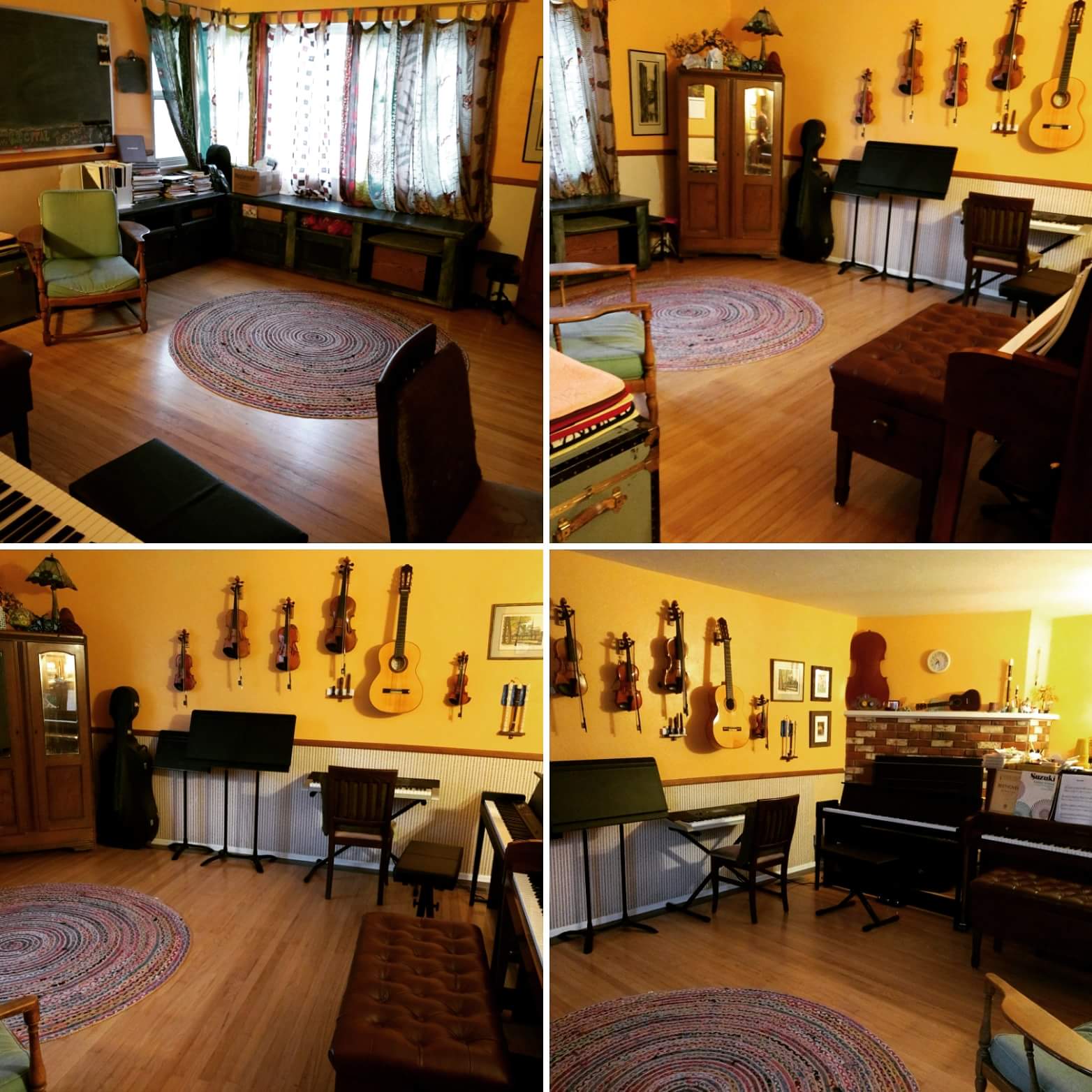 What students have to say:
"Rylin teaches both adult learners and children both equally well which is not an easy thing to do."
"They are knowledgeable, clear, patient, and organized."
"...genuinely cares about helping students enjoy music, love their instruments, and take both in whatever direction makes them happy."
"Rylin's patience and ingenuity make them an ideal teacher."
"They are bright, engaging, professional."
Rylin Z. K. Erickson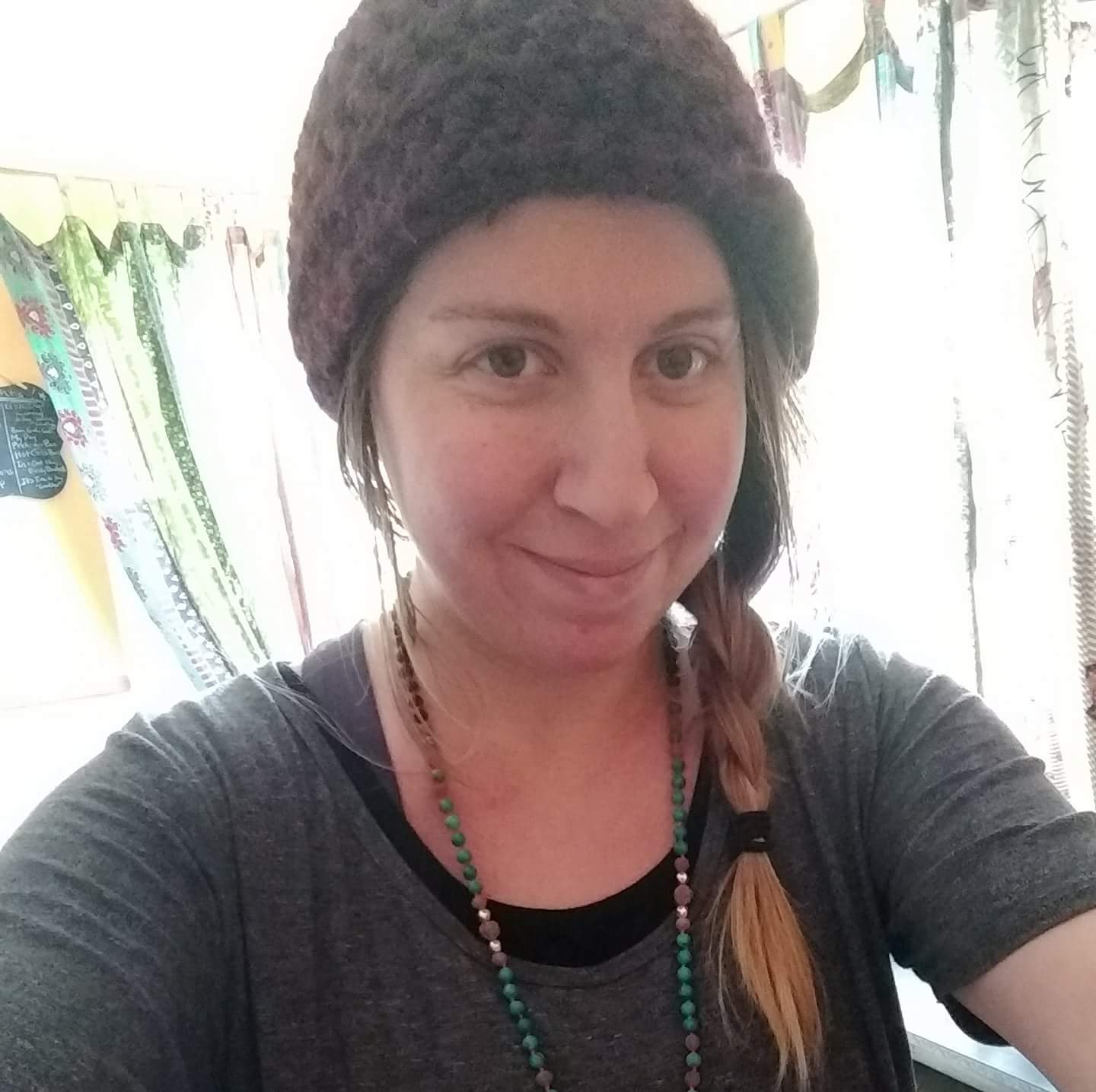 Composer, performer, teacher, and theorist Rylin Erickson enjoys blending musical styles and bringing music to unusual places. They grew up in Milwaukee, Wisconsin, began their professional studies at the College of Wooster in Wooster, Ohio, and continued them at the Longy School of Music in Cambridge, Massachusetts, where they received the Undergraduate Diploma and the Masters of Music, both in composition. They routinely attend education workshops in a variety of specialties, including Dalcroze Eurythmics, Kaleidoscopes, Music Learning Theory and Musikgarten.
Rylin has been teaching for over two decades and accepts as students both children and adults of all levels, backgrounds, and interests. Rylin believes firmly in the importance of music education for families of all income levels and gladly provides a variety of financial aid options, including scholarships, sliding scale, and opportunities for barter.
Multi-instrumentalists are wholeheartedly encouraged based on Rylin's personal experience not just as a teacher but also as a student. They began playing piano at age three, recorder at age five, cello at age nine, guitar at age twelve, violin and viola at age eighteen, and have dabbled on other instruments such as electric bass, ukulele, mandolin, banjo, and trumpet. Rylin has extensive experience performing solo and in a variety of ensembles, including gigging and competition-winning string trios and quartets, rock bands, symphony orchestras, and musical theatre pit orchestras.
Rylin has studied with violinist Juliette Kang, violinist and violist Laura Bossert, violist Jennifer Allman, cellists Tom Kraines, Terry King, Ravenna Helson, and Jane Hollander, pianists Marilyn Thompson, Rieko Aizawa, and Bernice Smaida, guitarists James Marron and John Weber, and composer-theorists Peter Aldins, Paul Brust, John Morrison, Jack Gallagher, Peter Evans, Judith Ross, Peter Mowrey, and Jack Russell. In addition, Rylin has studied Kaleidoscopes pedagogy with Elise Winters, chamber coaching with Wayman Chin, string pedagogy with Clayton Hoener, jazz improvisation on piano and cello with Peter Cassino, Fiddle Club with Kiana June, Musikgarten with Cathy Mathia, Music Learning Theory with Marilyn Lowe and Krista Jadro, and Dalcroze Eurythmics with Lisa Parker, Adriana Ausch, Anne Farber, Ginny Latts, Louise Mathieu, Dawn Pratson, Melissa Tucker, and Jeremy Dittus.
Rylin is a champion for new music. They love to write and perform their own pieces and encourage their students to compose as well as to learn works by a variety of modern composers. Rylin also enjoys playing indie/folk/pop/rock music solo and with their family band, The Kerfuffalos. Rylin is based in Santa Rosa and is available for weddings, special events, gigs, and recordings throughout the San Francisco Bay area.
Rylin's lifelong fascination with teaching and learning was inherited from their mother, a Montessori teacher, and raising their own children is endlessly deepening their understanding of the learning process. When Rylin is not making music or wrangling children they can be found snuggling with their pets, reading, writing, solving jigsaw puzzles, learning foreign languages, playing DnD or board games, practicing Ashtanga yoga, Irish dancing, drawing, knitting/crocheting, or finding more ways to squeeze a farm into a residential lot.